RecognizeGood has been working for years to promote the value of GOOD, helping convince our neighbors in the community that goodness matters – in our individual lives, in our social circles, in our businesses. Over time it's become more and more clear that we're part of a majority that subscribes to this idea and lately we've been able to dig into a different, more exciting question than "why" good matters.
That exciting question is "how" to make good matter.
Our role as community educator has been forever tied to showing people the light in our community, turning their attention to amazing examples of selfless volunteerism and ethical business leadership – but now, both formally and informally, we're listening to the community tell us that what's needed is a roadmap.
HOW do I become like one of your amazing Legends? That's neither easy nor complicated – start giving of your time and talent, then just keep doing it!
HOW do I join a service club to do good with others? Not complicated, very easy! Call them, sign up!
HOW do I implement ethical business practices into my organization? Not easy, but again not complicated. Set the tone from the top, communicate clearly, be attentive, be proactive, and embrace review. Whether your team is five or 500, these same tenets can be used for an effective ethical makeover or review.
We're excited to announce the upcoming launch of the RecognizeGood Ethics Accelerator program – we'll be hosting experts giving monthly insights on the tenets mentioned above, along with sharing best practices and some self-action plans for all attendees. We'll cover three distinct perspectives – ethical principles, ethical practices and ethical culture.
By helping build a stronger business community through goodness, we're actively shaping the future of our overall community. As RecognizeGood becomes more cemented as a catalyst for positive change, I am beyond excited to move from "why" to "how!"
---
Joel Coffman – Executive Director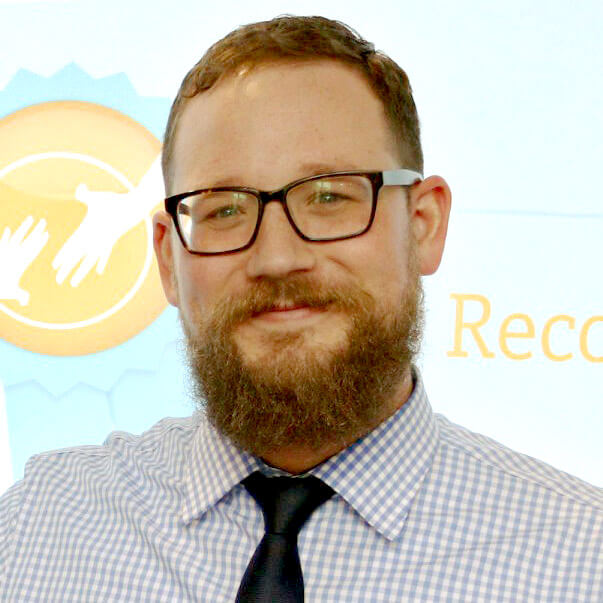 Joel Coffman is the executive director at RecognizeGood. He received a degree in Journalism and Advertising from the University of North Texas in 2008 and has grown with RecognizeGood and its for-profit partner the TyRex Technology Family since 2013. Joel's passionate about strengthening the Central Texas community through GOOD and his favorite part of the job is finding opportunities to connect those selfless servants he meets with each other and extend the "circle of good."