As RecognizeGood develops over time – 11 years strong as of this year! – I've been entrenched in future-planning while trying to keep our normal programming up to snuff. This planning really hit full stride over the summer – the breakneck pace I'd grown accustomed to slowed down and each day was about strategic focus and foundational building.
Those efforts culminated in a strategic business plan that our board recently reviewed and passed. Beyond the strategic focus on adding value to our business-facing programming that I've already written about here, one of the bigger foundational pieces was a set of beliefs that RecognizeGood can stand on in concert with its mission of catalyzing a community-building movement through recognizing, rewarding and promoting good in all areas. While our founders and leadership have all somewhat intrinsically and informally known who we are at our core and the special spirit surrounding our programs for over a decade, putting our name on a set of beliefs is still a significant step toward our foundation. It's one thing to know what you believe, something else to put those beliefs in writing, and something even more substantial to live them with each and every action throughout an organization – as anyone who's been through our Ethics in Business award examination process can attest!
So what are these beliefs?
We believe in celebrating great examples of goodness, first and foremost. We believe the qualities of honesty, respect, fairness, justice and sustainability can and should be universally accepted as good. We believe that as organizations are made up of people, by taking care of people we can build sustainable organizations. We believe that building sustainable organizations is the most impactful way to build a supportive community. We believe in paying attention – attentiveness toward the good in your community, in your organization and in your individual life has myriad rewards. We believe that positive peer pressure is a good thing, and we believe that each of us in our community has the ability to exceed expectations by being proactive toward the pursuit of exceptionalism. At our core, we believe that goodness is a valuable tool – perhaps the most valuable tool at our disposal.
---
Joel Coffman – Executive Director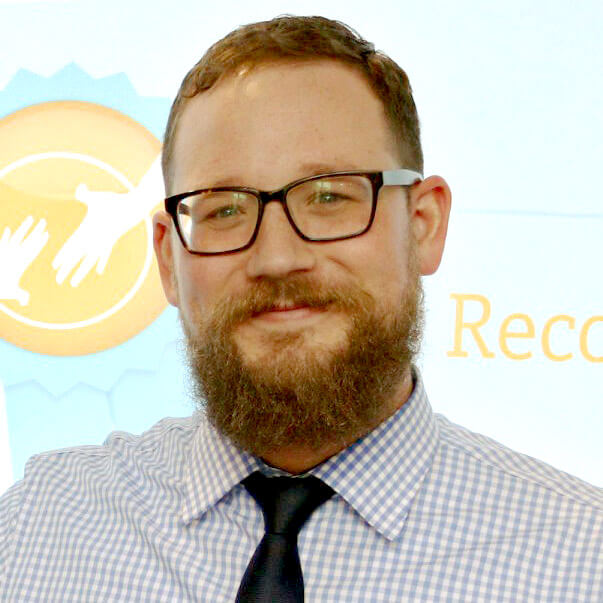 Joel Coffman is the executive director at RecognizeGood. He received a degree in Journalism and Advertising from the University of North Texas in 2008 and has grown with RecognizeGood and its for-profit partner the TyRex Technology Family since 2013. Joel's passionate about strengthening the Central Texas community through GOOD and his favorite part of the job is finding opportunities to connect those selfless servants he meets with each other and extend the "circle of good."