Today's Spotlight shines on Little Helping Hands, an Austin non-profit group that's been providing family-friendly volunteer opportunities since June 2009.  Families with children as young as 3 years old can visit the Little Helping Hands website (LittleHelpingHands.org) each month to find suitable volunteer opportunities created and organized by LHH.  The organization is truly a blessing for Austin parents who may be seeking out a simple way for their youngsters to experience the value and importance of community service together, in a fun and positive learning environment.
LHH recently took home $3,000 as a nonprofit finalist in the Philanthropitch 2013 event on May 29th, where founder and Executive Director Marissa Vogel delivered a live pitch in front of an audience and judges panel.  Little Helping Hands currently serves about 150 families a month, but is only able to accommodate about half of their families that could be served.  Take a look at a few cornerstone programs and see what your kiddos might get into!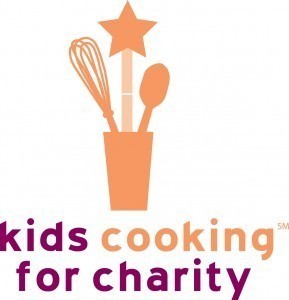 Kids Cooking for Charity:
These volunteer activities are ideal for those who are interested in and enjoy cooking! Tasks include helping to prepare and assemble meals, preparation and decoration of baked goods, or serving meals. With parent/adult guidance, children learn or practice basic cooking skills while supporting a great causes!
Lil' Green Hands:
Ideal for those who enjoy being outdoors or supporting "green" causes. These volunteer activities support environmental stewardship and beautification initiatives in our community and include gardening or planting, park and city clean-ups, and recycling initiatives.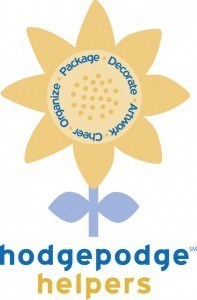 Hodgepodge Helpers:
Projects in this category often involve sorting, packaging or assembling, organizing, art work/decorating, event support, or one-time special projects. Sign up for these volunteer activities if you enjoy cleaning up/organizing areas, making arts & crafts, or are flexible to try just about anything one time!
Why Family Volunteering?
Exposes your children to a variety of lifestyles and life issues. This help them develop empathy, compassion, good citizenship and a respect for our environment.
Gives children a sense of gratitude for what they have and an inspiration to make a difference.
Provides an opportunity to interact with culturally and economically diverse people, breaking down stereotypes.
Allows for a better understanding of our community and social issues.
Enhances communication by providing an opportunity to express your values, attitudes, and beliefs.
Opportunity for families to spend time together in a meaningful way.
Supports future generations of community volunteers. Studies show that children who volunteer are much more likely to continue as adults and carry on the tradition with their own children.
MORE INFO: