Each spring, I get an opportunity to learn from dozens of different leaders about what doing GOOD means in their business. Working toward our mission of illuminating good in the community, we partner with Austin Gives – the Chamber of Commerce program celebrating philanthropy in the Austin-area business community – to interview their Generous Business Award finalists and share their giving stories. Soon afterward, we interview our own Ethics in Business Award finalists to share their stories about how treating people and community with honesty, respect and fairness benefits their business. It's a bit of a wild ride each year, no matter how prepared we are, but in the end it's an amazing immersion! Over six consecutive years now, I've been part of at least 160 filmed conversations with award-worthy business leaders who make GOOD a priority, and I've learned a bit along the way.
So many business leaders believe that doing good is simply good business, but while perspectives vary a bit throughout different sectors, industries, sizes, and markets, there are a handful of trends that seem to bind them all together. One trend is a mindset for longevity – businesses who believe that they're built to survive in the long term understand that investments in community, in their employees and in integrity are investments in their own sustainability. Another is the belief that 'doing enough' is never enough – these businesses are not patting themselves on the back, but proactively and intentionally exceeding the norm, viewing themselves as on a continuous improvement track.
Whether in manufacturing or in finance, whether through meticulous assessment and documentation or through simply an intuitive feeling, I've always found a common thread in these shining business examples (and in their leaders) to be an earnest authenticity in intent. When the intent to invest in goodness is genuine, and leadership is willing to ask hard questions and truly prioritize purpose with profit – or mission alongside money – it's obvious to everyone inside and outside of the organization. The opposite is also true, thankfully – I've yet to see someone successfully fake it! The evidence is there. Doing good IS good business, and as we continue to learn from each other I know our businesses can do good even better.
---
Joel Coffman – Executive Director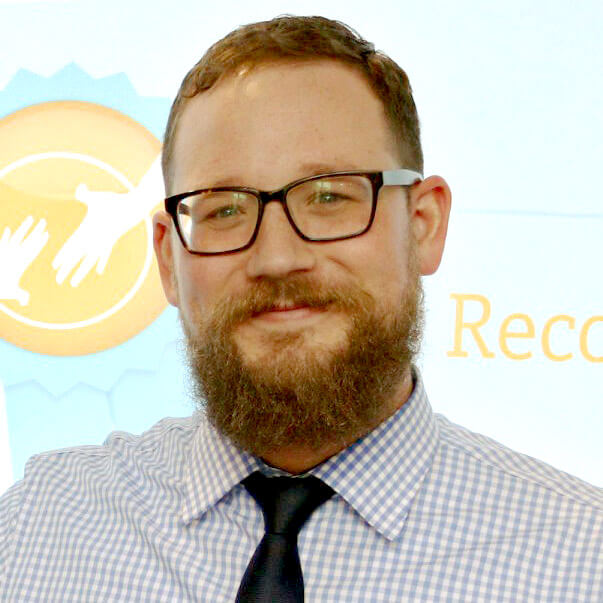 Joel Coffman is the executive director at RecognizeGood. He received a degree in Journalism and Advertising from the University of North Texas in 2008 and has grown with RecognizeGood and its for-profit partner the TyRex Technology Family since 2013. Joel's passionate about strengthening the Central Texas community through GOOD and his favorite part of the job is finding opportunities to connect those selfless servants he meets with each other and extend the "circle of good."