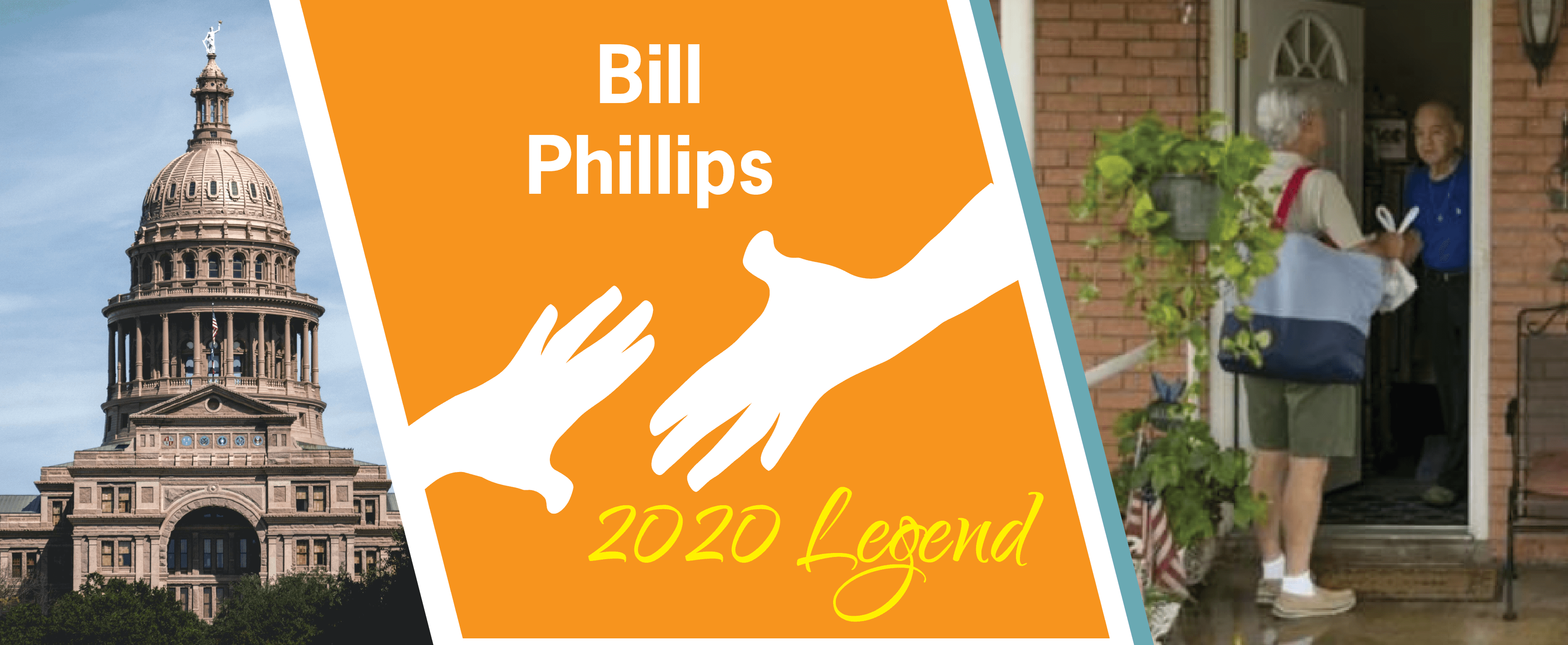 2020's first RecognizeGood Legend donates blood, sweat, and delivers meals to help Central Texans.
In his 14 years of delivering more than 50,000 warm, healthy meals, Bill Phillips has volunteered over 7,200 hours and saved Meals on Wheels Central Texas more than $200,000 in the process.
Bill Phillips knows the streets of Austin better than most anyone. After 14 years as a volunteer delivery driver with Meals on Wheels Central Texas, he's his own GPS system! Over that time Bill's donated over 7,200 volunteer hours, which is a savings of over $180,000 to Meals on Wheels.
Bill sees Meals on Wheels as an organization that hits close to home – his in-laws in San Antonio were Meals on Wheels clients once, and having warm meals delivered free of charge allowed them to live independently in their own homes for several more years than they would be otherwise have been able to. That's the key value Meals on Wheels brings to a community – allowing seniors and those with disabilities to remain living independently.
Bill started volunteering in July of 2005, and he's still going strong – today he's a substitute driver that is called on an as-needed basis, but he rarely says no and often drives at least one route five days in a week. Through the four distribution centers he picks up meals from, he's been able to feed thousands of families and improve the quality of life for many more.
When Bill isn't delivering meals across the community, he likes to play tennis and spend time with his wife, Gay, who even rides along with him if she doesn't have volunteer activities of her own to do. The sincere appreciation and uplifting words he receives as they drop off meals keep them both energized and passionate about continuing to volunteer for many more drives to come. Unbelievably, Bill has also donated over 100 gallons (yes, gallons!) of blood to We Are Blood as well. What an impact!