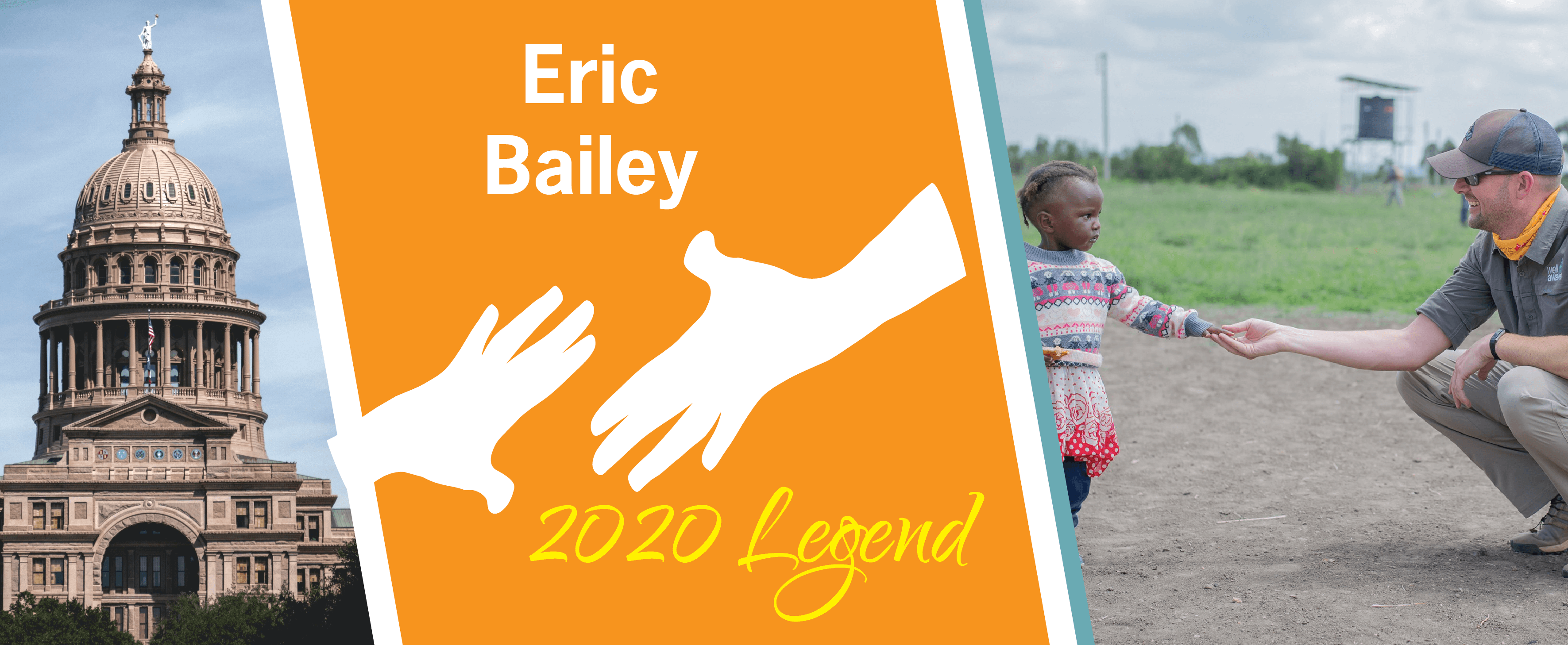 Eric has traveled over 71,000 miles to donate his engineering expertise through Well Aware, building clean water systems that have helped transform nearly a quarter of a million lives.
Eric Bailey is the perfect example of dedication and generosity. Eric has been a volunteer with Well Aware, an Austin-based global charity that partners with East African communities to build clean water systems, for just over three years. In his time there, he has used his technical expertise as a civil engineer for the City of Austin to help plan, implement, and provide oversight for over 20 clean water projects in East Africa, which amounts to almost a third of Well Aware's total projects. Eric's support and time have led to transforming almost a quarter of a million lives through the implementation of clean water systems – he has selflessly traveled more than 71,000 miles to contribute to this work, using personal vacation days from his full-time job.
Well Aware partners with communities in East Africa to build 100% successful clean water systems. Without Eric's technical knowledge and passion for the work, the projects would not have had the same impact nor the high rate of success – his meticulous work is shown through the ongoing sustainability of every water project implemented by Well Aware.
"In this sector, it is difficult to find volunteers willing to give as much as Eric has to this cause," says Executive Director Kareece Sacco. "He not only gives his time, but also his connections, own funds, and vacation days. He has gone above and beyond for the good of others on the opposite side of the planet."
Eric's incredible generosity has been on display throughout four trips with the Well Aware team to visit and implement new and previous projects. In his time with Well Aware, Eric has shown time and time again that he is dedicated to the work, and has become an irreplaceable member of their volunteer team. In addition to his countless hours dedicated to Well Aware's technical project work, Eric has given his time to speak on panels, work with interns, engage with community members, and help to bring in new donors– all from his own time and generosity.