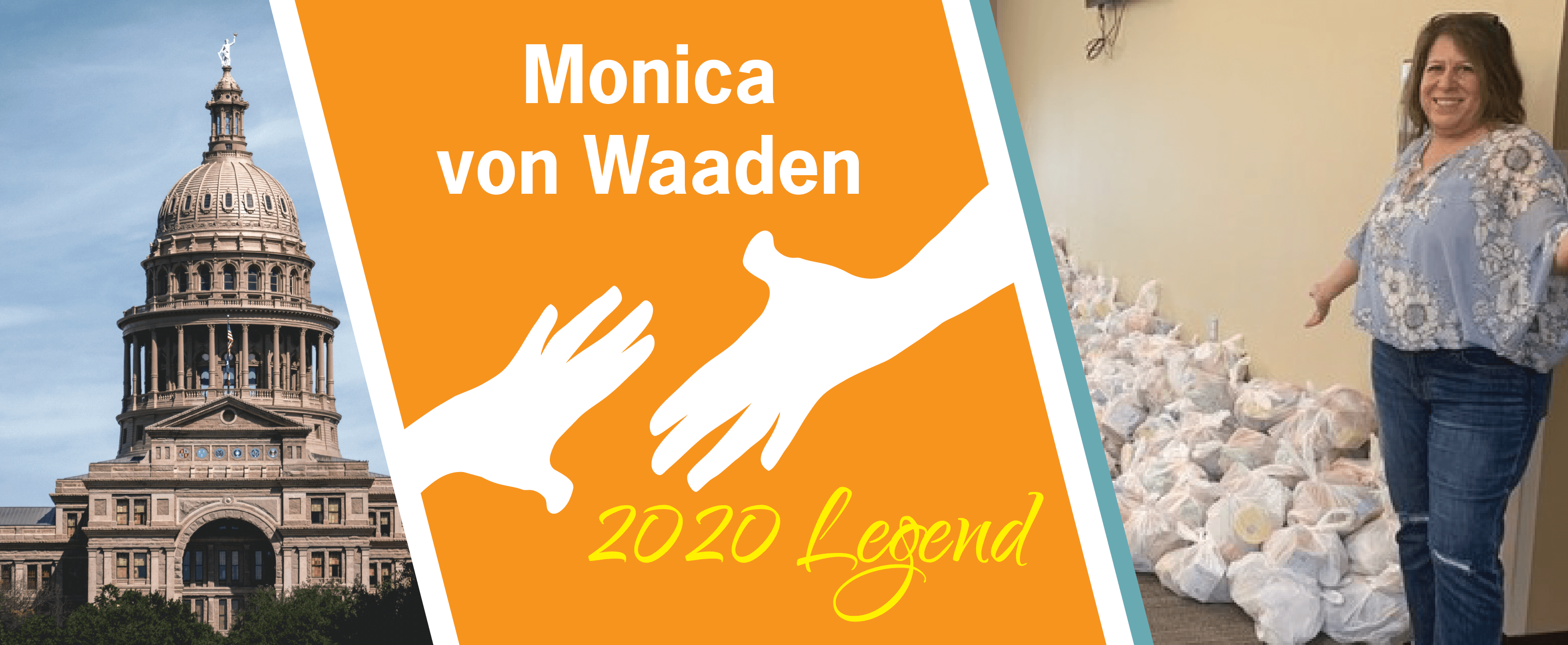 Raised on giving back, Monica found ways to push through during a global pandemic.
Taking principles from her childhood, Monica's organization has grown to serve more than 1800 students at 60 different schools across the Austin area.
Monica von Waaden was born in El Paso and comes from a family of givers who made regular trips across the U.S. / Mexico border to deliver food to families in need. She took what she learned at a young age and founded a nonprofit based on those same principles called HopeAustin. 2020 completely changed everything she knew.
HopeAustin is a nonprofit that works with local school districts to provide weekend meal kits for students who receive subsidized school lunches. Monica founded the organization with Zee Nariman, working closely with school counselors to discreetly identify students in need and provide them with the vital nutrients they would need to be able to grow, learn, and focus.
"There is a growing number of families in our own community who face food insecurity every day," says Karen Faulkner, director of Student Charities in Leander. "Monica alongside the HopeAustin team has made a huge difference by providing food in a dignified and charitable way to provide hope to these families."
In the midst of a pandemic, Hope Austin's mission became more important than ever and it was up to Monica along with her board members to fill the gaps when volunteers no longer could be safely involved in the process of completing weekly tasks. Before COVID-19, HopeAustin provided 1300 meals kits weekly to 39 different schools, but that number is continuously growing. Currently, they serve over 10,800 meals each month to students needing help.
Normally meal kits were assembled by a team of about 80 volunteers, but prior to that, the duty fell on Monica and Lisa alongside their families. Currently, HopeAustin is allowing small individual family groups to volunteer at the facility to create meal kits.
"Monica's enthusiasm encourages all of us to come together as a community, so no child goes hungry," Karen says.
Outside of HopeAustin, Monica also is a parishioner at St. Thomas More Parish in Austin and volunteers with Mobile Loaves and Fishes, a nonprofit that feeds the homeless. To get involved with HopeAustin's mission, visit hope4austin.org.